Taxi Insurance in Los Angeles, CA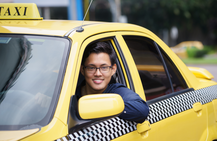 At LA General Insurance Marketing, we understand how important your vehicles are and if they're not on the road, then you're not making money. If anything were to happen to you or your passengers when driving, or anything that will put you off the road, we will work to get you back to business again as soon as possible. An experienced member of our taxi insurance team will contact you and explain the options with you, and provide you with any advice or assistance that you may need. This way you get the precise level of cover you need - which can save you money and worry.
Our Locations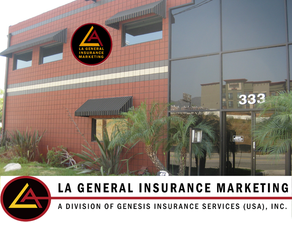 LA General Insurance Marketing
333 S. Front Street, Suite 200
Burbank, CA 91502
Main office:
818-243-0000
Fax:
818-243-0063
Business Owner's Insurance Agency
3914 Murphy Canyon Rd, Suite A239
San Diego, CA 92123
Main office:
858-874-0101
Fax:
858-874-3801
Testimonials
Accommodating, professional, helpful, and quick. Very comfortable experience and I was impressed by their capabilities. Highly recommended.
I feel lucky to have found an agent willing to provide this level of service. No need to look anywhere else!
Over the years we've never once had to worry about our coverage. My husband and I are long-time customers and proud to be.
Surprisingly flexible and in-touch with my needs as a small business owner. Can't ask for more.
They have strong ties with the community, and it shows. It's nice to do business with people that really show they care about you and your family.