Coverage for Your Employees in Los Angeles, CA
Protection and Assurance for your Employees
LA General Insurance Marketing provides insurance coverage for employees to businesses in Los Angeles, Pomona, San Diego, Fresno, San Francisco, Sacramento, and surrounding areas.
Your business is a multifaceted machine that requires protection at every level. The people who make your business go deserve the assurance that they are covered at all costs. At LA General Insurance Marketing, we understand that quality coverage options for your employees will ensure that your business attracts and maintains the best workers.
At LA General Insurance Marketing, we work hard to provide the best protection plans for businesses and their employees. Our coverage options for employees include:
Disability Insurance
Employer-Sponsored Retirement
Group Disability Insurance
Group Benefits
Individual Life Insurance
Retiree Health Coverage
Voluntary Benefits
And much more …
Related Products:
Our Locations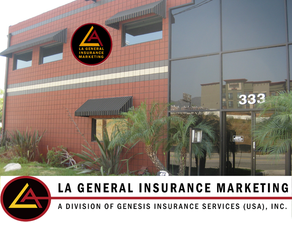 LA General Insurance Marketing
333 S. Front Street, Suite 200
Burbank, CA 91502
Main office:
818-243-0000
Fax:
818-243-0063
Business Owner's Insurance Agency
3914 Murphy Canyon Rd, Suite A239
San Diego, CA 92123
Main office:
858-874-0101
Fax:
858-874-3801
Testimonials
Accommodating, professional, helpful, and quick. Very comfortable experience and I was impressed by their capabilities. Highly recommended.
I feel lucky to have found an agent willing to provide this level of service. No need to look anywhere else!
Over the years we've never once had to worry about our coverage. My husband and I are long-time customers and proud to be.
Surprisingly flexible and in-touch with my needs as a small business owner. Can't ask for more.
They have strong ties with the community, and it shows. It's nice to do business with people that really show they care about you and your family.